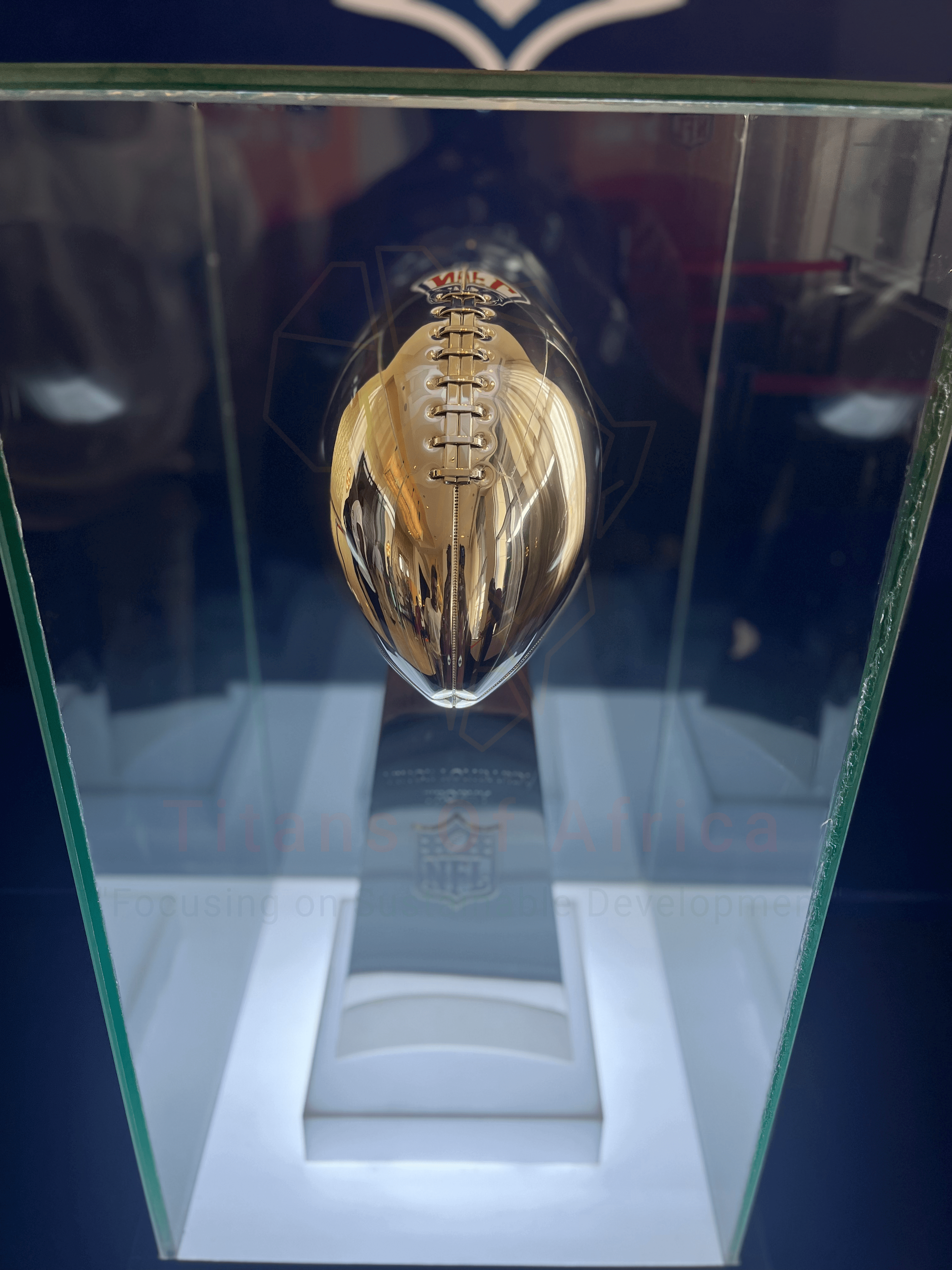 What is the Vince Lombardi Trophy ?
The Vince Lombardi Trophy is the trophy awarded each year to the winning team of the National Football League's championship game, the Super Bowl. The trophy is named in honor of NFL coach Vince Lombardi, who led the Green Bay Packers to victories in the first two Super Bowl games.
Appearance
The Vince Lombardi Trophy stands 22 inches (56 cm) tall, weighs 7 pounds (3.2 kg) and depicts a football in a kicking position on a three concave sided stand, and is entirely made of sterling silver.
The words "Vince Lombardi Trophy" along with the Roman numerals of that year's Super Bowl are engraved on and the NFL shield is affixed onto the base.
Smaller replicas are made for each person on the winning team.
Did You Know???